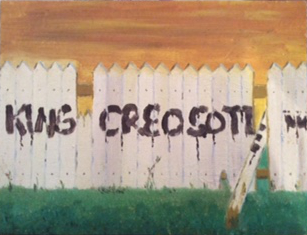 King Creosote, Thursday August 10th, Kelvingrove Park, Glasgow
Who remembers the soundtrack to From Scotland With Love? Not us, but with that one rehearsal featuring a few of the songs on June 5th, who knows what kind of a job we'll make of it! It's could end up being a shakily uncertain future revisit to a much lamented past.
King Creosote, Saturday September 3rd, Dandelion Festival, Inverness
Weeds, the lot of 'em! With lights.